Desktop view of WSJ.com's "Cross of Snow" book review
Animated GIF of Carolyn's final illustration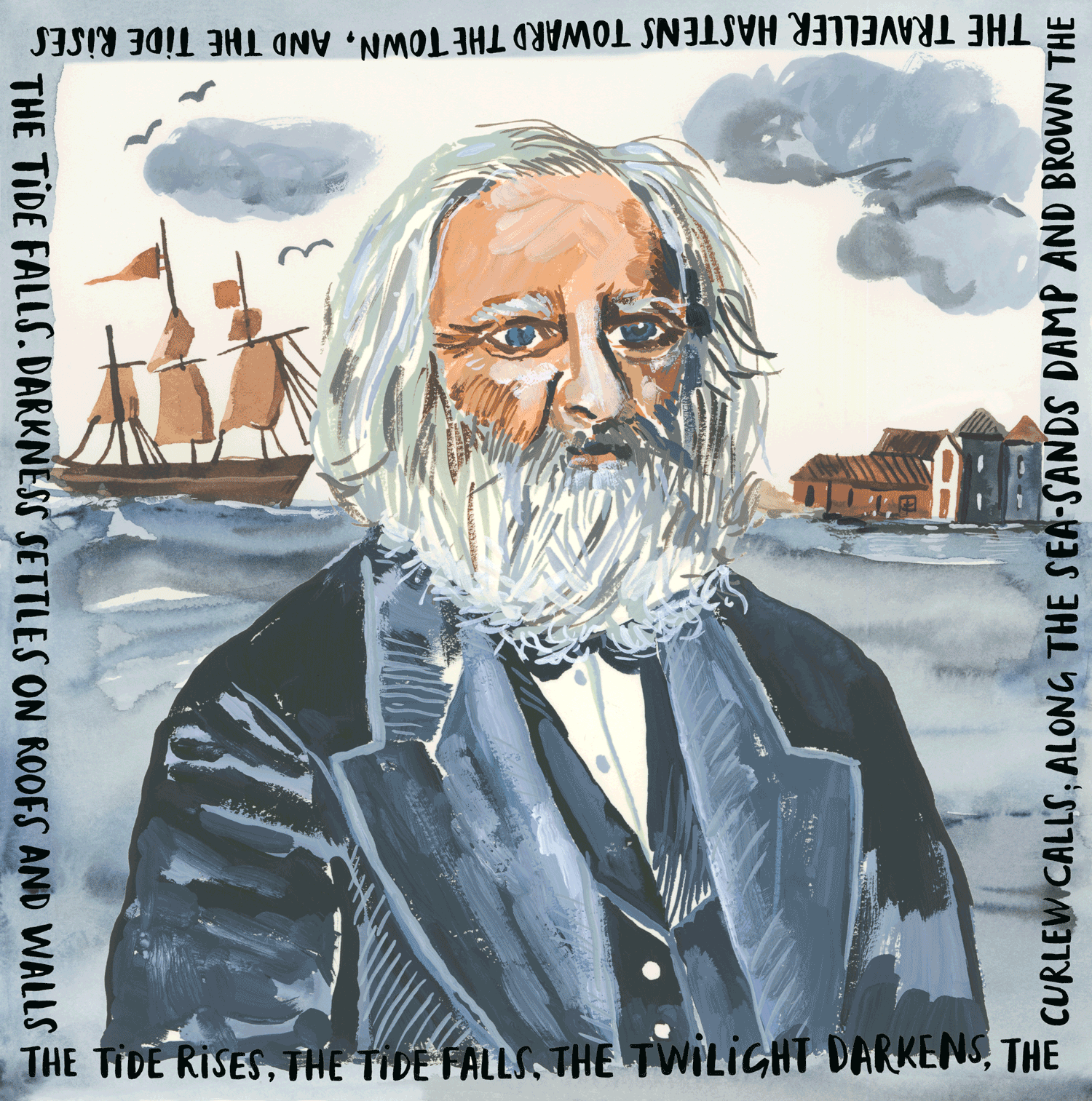 Carolyn's sketch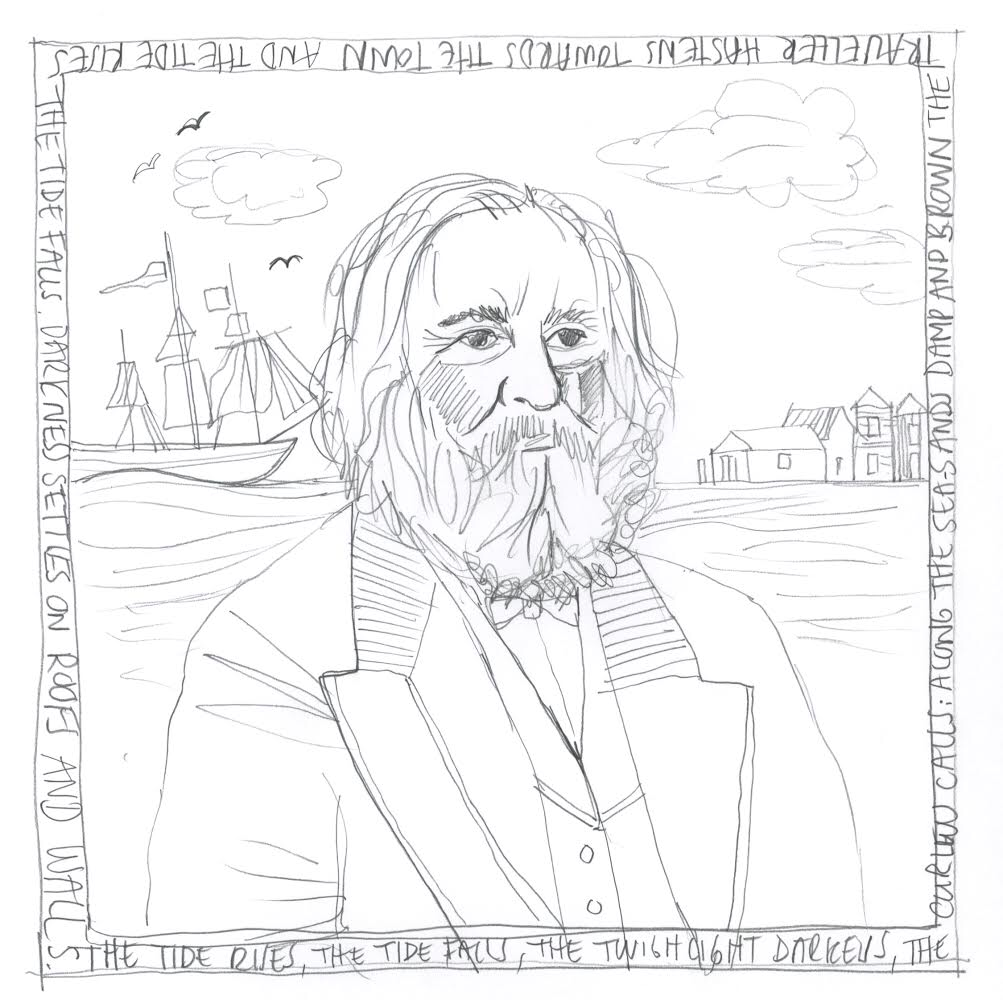 Print cover of the Summer Books reading guide
WSJ Books's Twitter feed
Henry Wadsworth Longfellow
Illustration by Carolyn Gavin

Animation by Esther Plecy

Art Director/Assistant Visuals Editor:Gil Fontimayor
Artist Representation:
Lilla Rogers Studio
For our recent
Summer Books reading guide
, the WSJ Books team and I selected Canadian watercolorist
Carolyn Gavin
to create a somber mid-Atlantic depiction of poet Henry Wadsworth Longfellow in promotion of our book review of
"Cross of Snow" by Nicholas A. Basbanes (Alfred A. Knopf).
Carolyn's illustrations appears in WSJ Books's digital products (
website
,
our weekly Books newsletter
and
social media
).
Working one-on-one with Carolyn, I provided her with art direction on character development, color palette and lettering.. I handled the creative brief, negotiated budget and provided feedback on sketches leading up to Carolyn's final executions. After color processing and cropping the illustrations, I placed them into print page layouts and within engaging online article templates our in-house developer team created.
Cross collaboration occurred within production, visuals, audience development, social media and the WSJ Books editorial team from start to finish. Our in-house digital graphics reporter, Esther, and I worked closely together to conceive a calming animated version of Carolyn's print illustration.